"Nothing in all the world is more dangerous than sincere ignorance and conscientious stupidity"

Martin Luther King 1929 - 1968 American civil rights leader
Click on the newsclip for a larger view.
(Some newsclips are large - please be patient)

Karl Ove Knausgard writes about his masturbation, his sexual indiscretions, his professional jealousy, his wild drunken excesses, all revealed with tortured self loathing
London Evening Standard 18 February 2016
By Roland White - Sunday Times 7th May 1995
By Tony Samstag - Sunday Times 11th June 1995
Oppland Arbeiderblad - 20 September 2011
Oppland Arbeiderblad - 21 September 2011
6,000 Norwegian men fought for Hitler
The Guardian, 3 May 2014
Ex- Vietnam protester to head Nato
The Times , 29 March 2014
Terror in Norway
The Times , 23 July 2011
New Statesman, 1 August 2011
Norway's tragedy...
The Guardian, 25 July 2011
Anders Breivik - How a murderer became an icon
New Statesman, 24-30 August 2012

Newsweek 22 April 2016
A 'war' started by the Norwegian establishment and finished beyond expectation by Anders Breivik
Breivik wins case against Norway over his human rights
The Guardian 21 April 2016

The Times 21 April 2016

Daily Mail. 4th May 2012 ...
"Munch had lived in Norway during the troubled 1890's. It was a generation which had seen the collapse of religion, and the growth, among intellectuals, of the idea that life was empty, pointless and horrible."
The chair man
Sex obsessed Norwegian artist Bjarne Melgaard - the self-confessed 'worn-out faggot'
Evening Standard 23 January 2014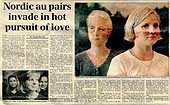 The Sunday Telegraph , 29 October 1995


Daily Mail April 19th 2003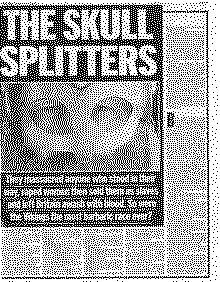 Daily Mail April 19th 2003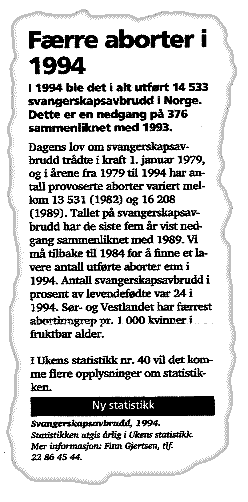 Julian Assange and his Swedish Ladies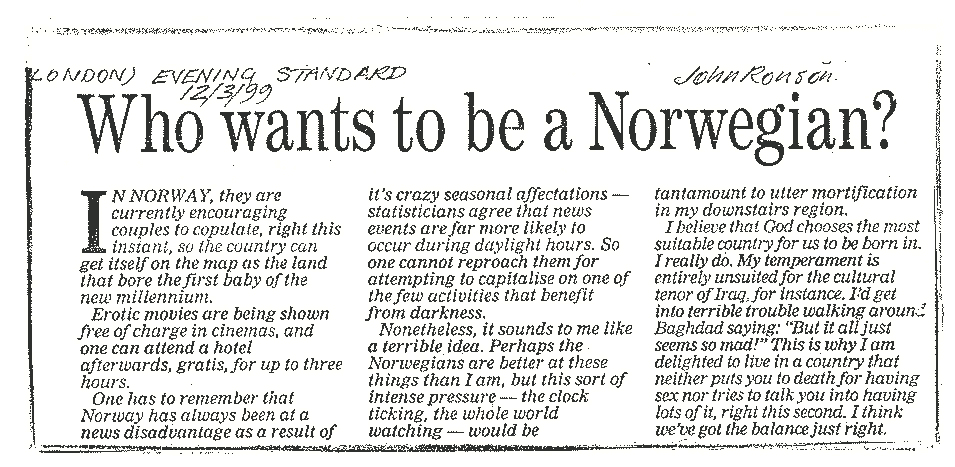 London Evening Standard - 12th March 1999


Daily Mail, October 4th 2004

------------------------------
Norwegian 'rape' liar goes to jail

Daily Express, Tuesday June 7th 2005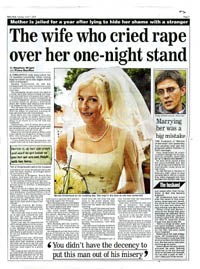 Daily Mail Tuesday June 7th 2005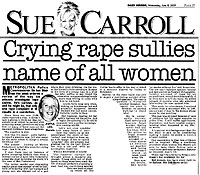 Daily Mirror, Wednesday, June 8th, 2005
One-night stand liar exposed..by her mother
Daily Mirror, 8th June 2005
Daily Mirror, 9th June 2005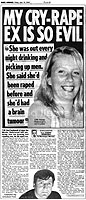 Daily Mirror, Friday,10th June 2005


The Sun, Friday, June 10th, 2005
Norwegian Ingrid Tarrant exposed as a liar in court when using words to describe a police officer as a 'psycho, out of control'.
Daily Mail, 17th July 2009
---
The German "whore" children

The Independent on Sunday February 2nd 2003
The Daily Telegraph, Thursday October 27th 2005
---
The Sun - Monday April 27th 1998